Our Teaching Concept
The focus of every language course is the improvement of your language skills – with the main aim of minimising your inhibitions when using the language. Therefore, the groups for each cours consist of a maximum of 15 students, so that the teachers can monitor the progress of every student. The teachers will support you in taking part actively in the lessons – as you can only really improve by participating and speaking in class.
In order to make it easier for you to speak in front of the class, we will give you a test, which will help us to place you in a group of students who have approximately the same level as you. The group allocation is only done on the basis of your level, not on the basis of your age, education, nationality or who wants to be with whom for the course. Whenever possible you will be in a group with international students.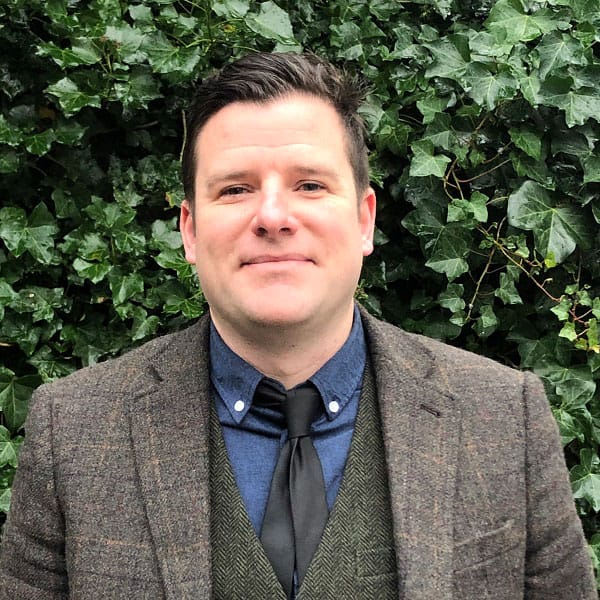 Chris Tew
School Director
Speak more fluently
"In the many years that I have been working for IP International Projects, I have heard again and again that the students want to speak more fluently. They were not so much worried about speaking without mistakes, but wanting to gain confidence in using the language – probably just like you. Together with my English colleagues, I therefore employ a framework for a teaching concept that focuses on fluent speaking."
All courses consist of listening and reading comprehension, as well as grammar and conversation. Usually, you will be taught by more than one teacher per day, who will use different methods to teach the language.
Some lessons focus on topics which reflect life in the course location, as we think that the cultural aspects are just as important as the linguistic ones. They also focus on your daily life and your future. Another important aspect is intercultural learning; the understanding of different cultures, which you will get by working and learning with students from other countries.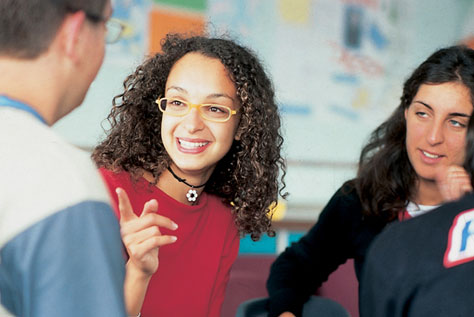 Learning through role plays and discussions
Our concept is based on the assumption that learning works best when many senses are used during the learning process. Therefore, the usual conventional teaching is not popular with us. We try to integrate discussions, role plays, presentations, group work and so on. You will receive all the learning materials in the course centre. We also use online material (videos, websites, podcasts, blogs, etc.) and show you which of these you can best use for independent learning.
Information
Small classes with max. 15 students
Placement Test on the 1st day of school
Learning groups of similar levels
International classes
Different courses available
Certificate for your language level according to 'The Common European Framework of Reference for Languages' (CEFR)
Teachers are native speakers or have the level of a native speaker
Teachers have special training to teach English as a foreign language (TEFL or PGCE)
All teaching material is provided in the course centre
Our own language schools are accredited by the British Council and we are a member of English UK
Learn more than a language: Our teaching concept integrates intercultural experience
Our partner school in the UK is Europa School of English.
The school is a member of: